Electrical Switchboard Manufacturer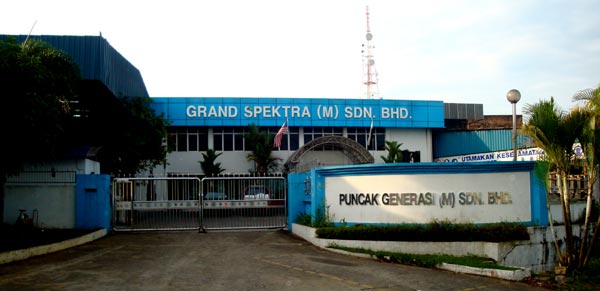 Puncak Generasi (M) Sdn Bhd / Grand Spektra Group of Companies
Our company involved in manufacturing and distributing all types of electrical switchboard, control equipment, control panels, distribution board, electric enclosures, AMF board, Genset synchronising board, etc. Our manufacturing facilities are based in Malaysia and Singapore. Our switchboard enclosures are accredited by ASTA (Association of Short Circuit Testing Authorities). Our company obtained ASTA certification for a full range of ASTA type test which strictly comply with IEC-60439.
Our company are specialised in manufacturing, designing, upgrading low voltage electrical switchboard for commercial, building, and residential. In 2007, PGSB was awarded with Enterprise50 award. At the same time, PGSB also awarded with Pahang Chief Minister Award. PGSB received numerous of awards for its top quality management and manufacturing switchboard panel.
Our company mission is to produce the most competitive products with optimum quality in the related market.
Electrical Enclosures and Switchboard Designing
We manufacture electrical enclosures in a various of sizes, designs, materials and ready for use within the industry. These enclosures or lv switchboards can be supplied as shells or fitted with a choice of pre-wired distribution board.